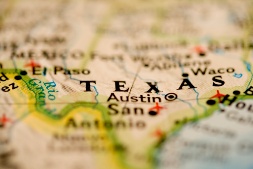 Since 1835, Austin has been a strong,
independent city with a rich history. The city has grown to be known as a major center for high tech in the United States and the University of Austin has graduated thousands of students that have provided a steady source of employees to the technology industry.
Many high-tech companies have strong footholds in Austin. Companies like Apple Inc., Hewlett-Packard, Google, Cisco Systems, eBay/PayPal and Samsung have helped develop the city into the technological hub it has become, giving it the nickname "the Silicon Hills".
With such a strong tech presence and many big name companies making offices in the city, Austin seems the perfect place to host at least one convention, conference or meeting. There are many convention centers in the city and a lot of profound people in the tech industry come to Atlanta to share ideas and further our technology. It is no surprise why Austin is one of the top computer rental cities in the country.
Over 30 Austin Based Rental Engineers Technicians and Installers within a 50 mile radius of downtown Austin ready to deliver, install and test computers, projectors, Plasma Flat Screens, Copiers, Printers and other IT equipment on-site. After the rental, they will be back to un-install and remove all equipment.
To get a fast rental quote visit: Austin Computer Rental Technlogy