On January 5 through January 7, 2011, green industry leaders from five different states will gather at the Minneapolis Convention Center for the Northern Green Expo 2011. The Northern Green Expo is the largest trade show and educational conference in the north central region of the country which is dedicated exclusively to green industry professionals. The MNLA (Minnesota Nursery and Landscape Association) as well as the MTGF (Minnesota Turf and Grounds Foundation) partner up each year to bring you the event.
According to Bob Fitch, Executive Director of the Minnesota Nursery and Landscape Association, "Re-discover the Green Expo and re-energize your team for the coming year. There will be several changes to the show this year including an updated show floor layout and education schedule changes requested by attendees. You can expect this and much more from the 2011 Northern Green Expo." Well, it is good to see an organization that values the opinions and desires of its attendees.
People attending the Northern Green Expo
2011 will enjoy a keynote address from Steve Keating of the Toro Company. But he isn't the only one. Other featured speakers include Whitney Cranshaw (Colorado
State University), John Greenlee (Greenlee Nursery), Chris Hansen (Great Garden Plants), Chris Heiler (LandscapeLeadership.com), Pat Jones (Golf Course Industry Magazine), Chip Osbourne (Osbourne Organics), Christy Webber (Christy Webber Landscapes) and a ton more.
"We have outstanding educational opportunities planned, but don't forget the networking opportunities are also a huge emphasis - and you'll have plenty of them," said Fitch. "Be sure to talk to seminar leaders and other industry experts at the show to get their perspective on the upcoming year."
The Northern Green Expo has been around for 8 years and has averaged almost 7,500 attendees at each show. Key owners as well as other management personnel focused on purchasing decisions comprise a large portion of the attendance. According to Fitch, "We have a loyal and powerful buying force at Expo."
*Rentacomputer.com is not affiliated with nor in any way authorized by the Northern Green Expo 2011 or the Minneapolis Convention Center. Rentacomputer.com is an independent nationwide technology rental provider, and this page in no way implies exclusivity of our services at the Northern Green Expo 2011 or the Minneapolis Convention Center.
If you are interested in exhibiting at the Northern Green Expo 2011, then you can get all the exhibitor info on the Northern Green Expo's website. The Northern Green Expo 2011 will be taking place January 5 through January 7, 2011 at the Minneapolis Convention Center in Minneapolis, Minnesota.

Computers, Desktops, Laptops, Servers and the latest in Portable Tablet PCs from your computer rental company, Rentacomputer.com.
Talk to a Rentacomputer.com Tech Travel Agent Today!
Call Toll free 800-736-8772.
Seems that convention centers and hotels overcharge for just about everything these days. I have paid $100 for a folding chair that was worth about $25! I have seen centers charge $3000 for a two day plasma flat screen rental ($1500/day) and $1600 for an internet connection.
Outrageous I say! Outrageous because the convention center can charge what it wants. Some convention centers even make secret deals with AV and Computer Rental companies. In these deals, the Convention Center gets a huge cut, often 100% Markup on the technology rental company's base price. Plus the technology rental provider has to pay a huge up-front fee, just for the privilege of providing their capital equipment to the convention center.
Here is the Bad News
You have to pay. These 'back room' deals have the effect of keeping out competition which keeps prices artificially higher than those convention centers who are open to the best technology service providers.  You end up with crappy equipment you that you way over paid to have.
Artificial Inflated Prices at Some Convention Centers
With some Convention Center getting a huge cut  with no competition, many convention organizers and trade show exhibitors pay double or even triple the 'real' market rate for Plasma Flat Screens, Projectors, Sound Boards, Mics, Speakers, Staging and more.
Here is a Money Saving Secret
Truth be known, 'unofficial' technology rental companies get in anyway, as they should. I won't tell you how, but the Tech Army Membership is an industrious techie group. They have come up with many creative ways to get product to patrons at 'reasonable' market prices, wherever the venue.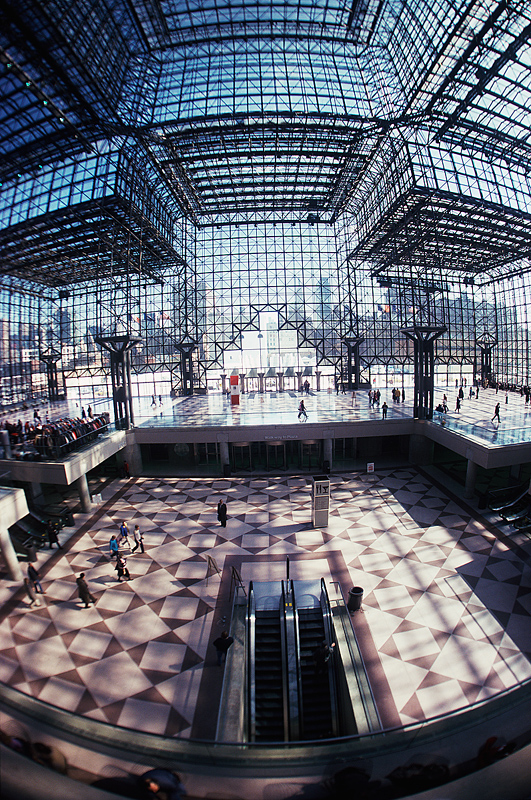 Example of a Convention Center Blocking Free Trade from Better Tech Vendors
There currently are 4 'Official' vendors servicing Jacob Javitz and 40+ "Unofficial" vendors who are ready to serve this US based Convention market. (This is America, right? Free market and all)
If you rent a plasma flat screen from an Official Jacob Javitz Vendor, you are likely to pay double the price over what these 40 other companies would charge. Plus, where do you think the 4 'official' vendors get their inventory and extra labor? That's right, from the 40 'unofficial' av technology companies. The convention center want's its cut and gets it because they try to channel all transactions through their 'Official' Vendors.
I'm not saying Jacob Javits is bad or doing anything wrong, but.... the tactics a bad convention center would employ may be considered anti-competitive because of 'exclusive dealings' and some agreements can even utilize collusion to get the deal done.
At least one Tech Army Member rental company has changed verbiage on their Jacob Javits Rental Page.
Here is the Latest Update

Due to pressure from companies wanting to select their own vendor for computer rentals and av equipment, many convention centers are no longer being exclusive by allowing only certain companies who pay huge fees, both upfront and on every deal. Convention centers are offering a disservice to their clientèle while lining their pockets with the premium payment for AV and Computer Rentals.
More Good News for AV Technology Vendors and Customers
At the Society of Independent Show Organizers (SISO) executive conference, held August 9-11, 2010 in Boston, MA, the SISO board and its members sent a powerful message to convention centers and hotels who are in the business of hosting trade shows. SISO said they strongly opposed "any policies whereby facilities require show organizers to use only that facility's appointed and exclusive in-house vendors for services that would otherwise be widely available in the marketplace."
They added, "Policies whereby the organizer is limited in its choice of contracting for services will, inevitably, drive both exhibitor and organizer costs needlessly higher, endangering loss of business to the city and the facility by driving shows to more friendly venues without such restrictions." - Source: Trade Show News Network
Its time that independent Audio Visual and Computer Rental companies unite with a voice for fair, free competition. A voice united in breaking down the illegal trade obstructionist policies by some convention centers and hotels. This includes Las Vegas too. Many hotels and convention centers have their own 'in-house' av. But they allow 'certain' companies the privilege of taking care of hotel clients. That privilege isn't completely free, if you get what I am saying.
We will be recommending to all our clientèle 'FREE TRADE' venues. Hotels and convention centers that want what is best for everyone.