An enterprise server is basically a computer that serves the
needs of an entire enterprise of users, as opposed to just one or a few users. A lot of businesses have used enterprise servers to run a general program under the operating system or to provide services for the system administrator. In addition to that, enterprise servers offer a lot of other general applications.
However, getting an enterprise server isn't always easy and many times you won't need one for a long period of time. That is why Rentacomputer.com allows you to rent an enterprise server. Enterprise Server Rentals allow you to get the perfect enterprise server for your needs when and where you need it and only for as long as you need it. You're not stuck with a long-term commitment like
you are when you purchase.
Rentacomputer.com can send your enterprise server rental wherever you need it too. If you need it at your office, at the airport when you arrive or if you want it delivered directly to your convention, conference or trade show, Rentacomputer.com will send out a local professional to take care of everything.
One of Rentacomputer.com's local technicians, installers or engineers will personally deliver whatever you order and will set everything up and test it all to ensure that it is working properly. When you're all finished, the tech will come back out, disassemble everything and take it off your hands, leaving all the pains of logistics up to Rentacomputer.com and off of your shoulders.
If you or your company are considering various applications of virtualization and require some temporary technology to test possible virtualization solutions, then an enterprise server rental is perfect for you! Renting an extra server from Rentacomputer.com is perfect if you are looking at various ways to implement server consolidation and minimize your physical technology by linking multiple virtual servers to a single, physical one.
So, the next time you are considering anything involving an enterprise server, consider an Enterprise Server Rental from Rentacomputer.com. With local delivery, installation and tech support and by going with a company that has been in the industry of technology and sever rentals for over 25 years, you know you are going with a company you can depend on.
If you need a lot of space for storage then servers are usually what you turn to. Many companies turn to server installations to store all of their data and technical information, though getting enough servers and space isn't always easy. When things get tough, customers usually turn to renting storage servers from Rentacomputer.com.
Storage server rentals provide a ton of benefits, including unified storage. This allows you to consolidate multiple protocols, including Fiber Channel, iSCSI and network-attached storage (NAS), into a single integrated system for greater cost and management efficiencies.
In addition to that, you can get custom storage server rental sizes. This provisioning enables file systems and iSCSI logical units (LUNs) to be logically sized to required capacities and physically provisioned so less storage does not sit idle in a file system or LUN until it is used. Storage server rentals also allow you to have file archiving. File-level retention provides disk-based, write-once-read-many (WORM) functionality, which is extremely useful for archiving Exchange emails.
Server rentals for storage allow you to have all the storage you need, whenever you need it, at a price you can afford. Rentals allow you to only get what you need so you aren't wasting money on useless equipment. In addition to that, when you rent with Rentacomputer.com you also get the assurance of going with a company that has over 25 years of
experience in the industry.
Your Tech Travel Agent will be there for your entire rental period, providing you with local delivery and installation of your equipment by a trusted and certified professional engineer. What's more is that you also get full customer service for your entire rental, meaning if anything goes wrong at all, your
Tech Travel Agent will be there to set things straight.
So if you or your company needs some extra server space for storage, consider renting storage servers from Rentacomputer.com.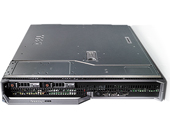 Servers are important pieces of equipment in most corporations and companies. Servers are the life force behind many IT departments which is why when something goes wrong, it is a big deal. There are a lot of times when a company's server will go out, for whatever reason. In times like these it is important that you get a replacement server as soon as possible. That is why Rentacomputer.com offers a full line of high-end Server Rentals.
Server rentals are perfect if you need a quick fix before you have time to get a long-term replacement server. A server rental from Rentacomputer.com allows you to have a high-grade server replacement delivered directly to your building, installed and tested by a local certified installer, taking all the burden off of your shoulders.
One of the most common server rentals from Rentacomputer.com is a Blade Server Rental. The most important aspect of a blade server is their ability to save physical space as well as energy. Blade servers are, naturally, very thin in their physical design which allows you to use multiple blade servers while also saving a lot of space.
In addition to providing you with the hardware, Rentacomputer.com can also provide you with software. Rentacomputer.com can custom load any server operating system onto your rental server at your request, including the newest addition to the Microsoft's server family, Windows Server 2011.
If you find yourself in need of more than one blade server,  you could also consider an entire Blade System Rental. A Blade System Rental is a rental solution that includes a series of blade servers that operate in conjunction with one another. This increases storage capacity and computing power for all of your large project needs.
So the next time you find yourself in need of an emergency server replacement, consider a blade server rental, or any other type of server rental, from Rentacomputer.com. With over 20 years in the business of technology rentals and with local delivery and installation anywhere in the United States, you know you are going with a name you can trust.
Have you ever wanted to know how much information is processed a year by all the computer servers in the world combined? Yeah, me neither, but apparently a few people did. That is why three scientists from UC San Diego have literally estimated the annual amount of business related information processed by the world's computer servers.
According to the scientists, the amount of processed information is equivalent to a 5.6-billion-mile-high stack of books that stretched from the Earth to Neptune and back, repeated about 20 times of course.
That's right, the roughly 27 million computer servers in the world processed 9.57 zettabytes of information in 2008 according to a paper presented at Storage Networking World's (SNWs) annual meeting in California. This estimate, which is the first of its kind, was generated with server-processing performance standards, server industry reports, interviews with information technology experts, sales figures from server manufacturers and a few other sources.
If you were like me and wondering what in the world a zettabyte is, then here is your answer. A zettabyte is 10 to the 21st power, or a million million gigabytes. The study estimated that server workloads are doubling about every two years , which means that by the year 2024  the world's enterprise servers will annually process the digital equivalent of a stack of books extending more than 4.37 light-years to Alpha Centauri, which is our closest neighboring star system in the Milky Way Galaxy.
That is a lot of information, and these scientists definitely had a lot of spare time on their hands in order to calculate something as monumental as this. Kudos to them because there is no way I would have the patience to calculate something like that.
Source: MBPE Capital - The worlds roughly 27 million computer servers processed 9.57 zettabytes of information in 2008